What is a good post-event survey response rate?
Natalie Campbell-Reid
·
1 minute read
As event survey experts, a question we often get asked by event organisers is what response rate they should aim for in their post-event feedback surveys. Here's what our Senior Research Manager, Charlotte Penn had to say:
So what is a good response rate for your events?
For conferences and corporate events, a good response sits between 10% - 20% depending on the size of the event. For live trade shows a good response rate is around 12-15%.
If you would like to calculate the best response rate for your event based on the number of attendees click here.
Virtual vs live event survey response rates
In the video Charlotte shares that response rates for virtual events tend to be lower than their live event counterparts, whilst offering a suggestion for why this might be.
For your virtual post-event surveys, Charlotte's advice is to survey your entire attendee population but consider focusing on the response rate as a percentage of your engaged audience. By doing this you'll be able to establish the response rates for your virtual events relative to your live events more closely.
How to increase your post-event survey response rates
If your response rate is low and you'd like to know how to increase it, we have five top tips for how to increase email survey response rates.:
Market your surveys - make sure your attendees know you will be asking for their feedback
Send out your surveys within a week of the event ending
Use incentives such as a money-can't-buy prize specific to your event
Create clear subject lines and call to actions
Send out two reminder emails
How to use your survey feedback to improve your event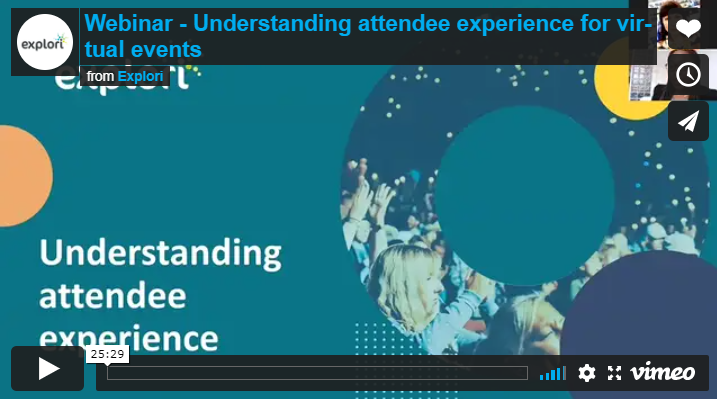 Post-event surveys are a powerful tool to measure attendee experience. In this 25-minute webinar our Content Marketing Lead, Natalie Campbell-Reid, shares how event organisers can use their survey data to improve their event strategy. Watch it here.